I've had a busy, busy day…which isn't a bad thing. I told my kiddos when we got home from being out and about "that mommy needed to do a few things on the computer (Pinterest visit)." They didn't seem to mind, they immediately started destroying my house. Oh well. So, on to Pinterest I went. Now, don't think I have forgotten about the black and white striped bench that the majority of you all want me to re-create. It will be done, in this fabric, and I can't wait.
But while searching for other finds, I came across this amazing company on Etsy helping us all capture our special moments in time!!! I had to detour from my original planned Pinterest visit and take a look at more of the items created where my pin came from. What a great concept. How true it is that our moments can slip by so quickly when the other aspects of life step in. Please enter The Memory Gallery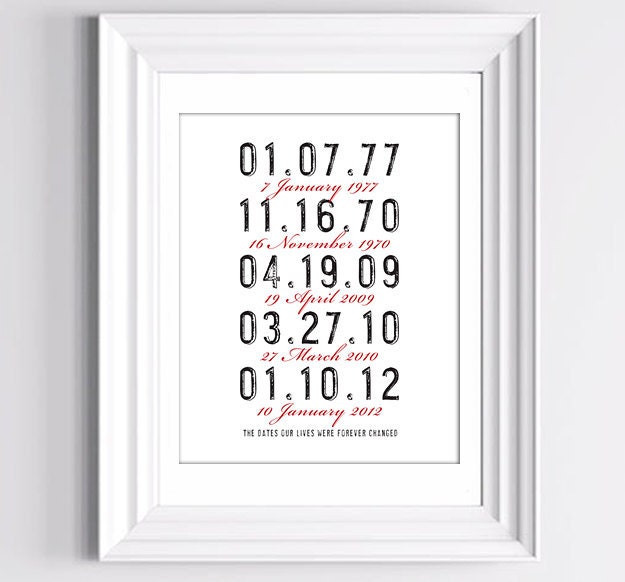 The print above is the one that caught my eye on Pinterest. I would have never thought of doing something with the dates that mean so much to me. Have you ever thought of it?
Love it! If you want one too you HAVE to visit the Etsy shop of The Memory Gallery.
---